Sega Amusements will unveil a number of new products at the IAAPA show in Orlando, US, on booths 1506 and 1606 next week as well as some updated wares.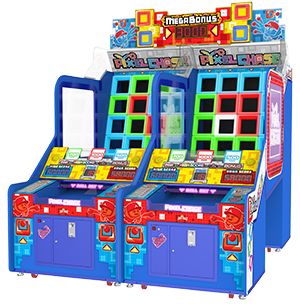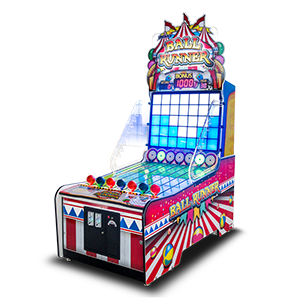 Pixel Chase is a brand-new skill-based ticket redemption game in an LED-lit cabinet. Players demonstrate their pitching skills by throwing as many balls into LED lit target holes within the time limit. Vince Moreno, regional sales manager at Sega, said: "Pixel Chase gameplay is intuitive and because its skill-based fun, players want to have another go. The wide playfield attracts two players to team up, while the rapid ball return keeps up with them. Players are attracted to this 'modern retro' theme with bold bright large pixels."
Ball Runner combines traditional rolling mechanics and a modern, bright digital lighting matrix. Players must simply slide balls along runners-up the playfield to hit lit targets and score points. "Ball Runner is the kind of game that creates that spectacle at any location. The mechanical and digital sounds attract the attention of other plays around. Ball Runner features a low but wide playfield, and due to the shallow depth, this game has a surprisingly small footprint," said Justin Burke, general manager.
Kids love to role-play as cops and in Hot Racer they get to do just that. Kids can choose to control a police motorcycle or police car to chase the baddies in this colourful and simple ticket redemption game, avoiding obstacles as they aim for the finish line. The cabinet has LED lighting in its seats and the two 32ins vertical screens, which come to life in attract mode.
The company will also showcase updated products including Sonic sports branded air hockey, Sonic Basketball and Prize Arrow.