Australian tech company 
Roller, provider of a cloud-based software platform to assist in the running of leisure locations, has formed a strategic partnership with Fairfax Media.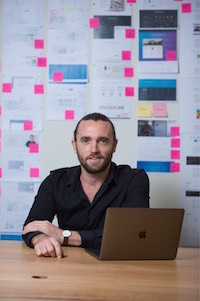 As part of the deal, Roller now acts as the exclusive booking technology for the Fairfax Events portfolio, including Good Food Month, Open Air Cinemas, Kidtopia and The AFR Business Summit.
The platform is now in operation at venues such as Coney Island Luna Park in New York and Scenic World, Aussie World, Adventure Park and Twin Lakes in the UK. 

The company has made significant headway in the worldwide amusement park and leisure industries, said CEO Luke Finn (pictured), and this only looks set to continue as it processes millions of dollars of bookings per month across 15 countries.
"Roller is the all-in-one software platform offering new-age digital solutions to ticketing, POS, CRM and waivers, right through to hardware, gift cards and web development for the entertainment and leisure venues," said Finn. "We have invested heavily in building flexible and scalable technology, which allows us to serve several industry verticals, including theme parks, trampoline parks, museums, zoos, festivals, ski fields and water parks, on a global scale."