Famous Italian rides manufacturer Fabbri Group is the latest recruit into membership of MENALAC, the Middle East trade association.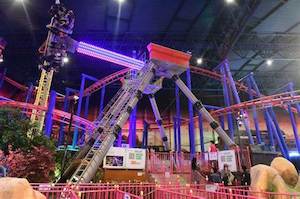 The 65-year-old company is a global leader in major amusement rides, building for theme parks, FECs and fairground operators.
It constructs rides of every size, from kids' up to family coasters and Ferris wheels.
Fabbri has sold more than 1,500 units worldwide and is recognised as a high technology specialist.