Reel Cinemas has opened a six-screen movie theatre in the Springs Souk Mall, Dubai, which will concentrate on attracting youngsters and their families.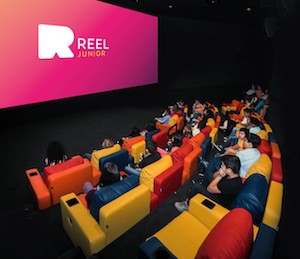 It has a dedicated screen for children called Reel Junior, which has comfy beanbag seats as well as traditional seating. The remaining five screens can seat 200 people.
The site also offers a party room for birthdays and other events, which has direct access to the Reel Junior screen and can accommodate up to 40 people.
The site has also introduced a special kiddie combo meal that includes healthy options.