Everyone loves a frenzy and it seems Raw Thrills is no different as it brings us this reimagined version of Taito's 1994 hit, Bust-a-Move (or Puzzle Bobble, dependant on which region you're in).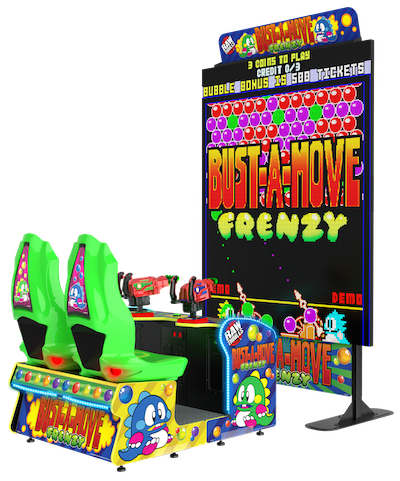 Having been on test at select Dave & Buster's since last September the game is now being officially revealed to the wider industry.
In a similar format to 2016's Space Invaders Frenzy, the arcade exclusive features a 10ft/3m tall LED screen with two seated player positions equipped with force feedback 'bubble-shooters'.