LAI Games is demonstrating its new VR attraction, Virtual Rabbids: The Big Ride, at IAAPA this week.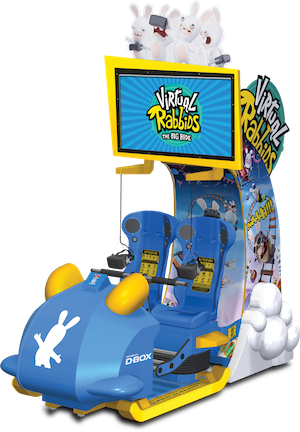 Created in partnership with video game developer Ubisoft, the attendant-free VR attraction has been developed to operate like any other coin-op amusement game. It allows players to choose from three experiences. Utilising HTC Vive headsets and a D-Box Motion Platform, the experience plays out in full 360-degree vision – with action in every direction, the games have been developed to immerse players in a unique experience every time.
In addition, the audience-facing cabinet showcases player reactions, providing entertainment for those watching, too
With its biggest IAAPA stand to date, LAI Games will also be displaying games such as Let's Bounce, Hypershoot, the Snapshot 2 photo booth, Speed of Light, Mega Color Match and Shooting Mania.