QubicaAMF, the US-based manufacturer of bowling products, and the Australian entertainment group Ardent Leisure have partnered to supply bowling throughout Australia.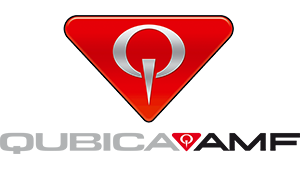 The two began developing new centres in Australia in August 2015, along with major installations with Main Event Entertainment, which is owned by Ardent Leisure. Recently Qubica has been named the dedicated partner for Ardent's bowling and entertainment division, with plans to replace older pinsetter machines with new TMS String Pinspotters.
In addition, QubicaAMF will be the exclusive scoring provider for Ardent, supplying BES X and Conqueror Pro to all new Kingpin facilities. Highway66 technology has also been incorporated in new Playtime Arcades.
Nicole Noye, CEO of bowling and entertainment in Australia for Ardent Leisure, said: "Building upon our relationship with QubicaAMF, we are excited to continue to work with a company which is committed to the same mission of driving the future of entertainment, including new bowling technology.
"With a dedicated office in Australia, QubicaAMF has played an integral role in enhancing the bowling experience through delivering the most innovative bowling products and its proven service model. We are looking forward to a continued partnership."
She explained that Ardent Leisure is working closely with QubicaAMF to expand multiple Kingpin and Playtime locations across Australia and New Zealand. Keeping bowling as a core component, the company's bowling and entertainment division will continue to execute its transformation strategy to multi-faceted entertainment.
Jay Buhl, senior vice president and general manager at QubicaAMF, said: "It is clear that Ardent Leisure is committed to the growth of its brands and has highlighted its bowling and entertainment division as an opportunity to expand upon its strategy of creating a multi-faceted entertainment experience.
"We share a similar philosophy and passion for innovation and our partnership will deliver a better guest experience for customers by providing the industry's most innovative bowling products."