Plans for Israel's answer to Disneyland are moving forward after the country's Tourism Ministry invited investors to bid on developing the project.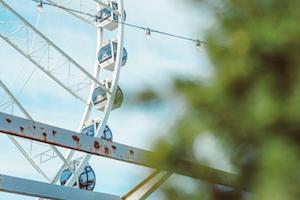 Named Negev Park, plans were first unveiled ten years ago for a 10,000sq.ft park in the southern Negev region of the country. The area already hosts an aviation centre and racetrack.
The planned development would include attractions such as wave pools and rides, alongside hotels, shopping and dining options.
It is part of the country's drive to attract 10m tourists a year by the end of the decade.
The project has a budget of US$14.5m and is expected to take around four years to complete.