There are high-risk players in the high spenders segment of gaming; they are a frequently discussed topic at conferences, in research and at regulatory and governmental level.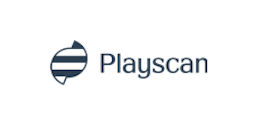 "The industry is also taking great leaps in its work with responsible gambling by offering tools like help and support for these players: self-exclusion, panic buttons, contact information to help lines and support groups, educated customer support team and so on. But players do not become high-risk players over night," said Playscan's Mark Knighton.
It is often a long process of escalating behaviour and change in attitude, which includes increased tolerance towards gambling, he explained.
"We believe that the key is to meet the needs of a player early on, before they turn high risk and it becomes a problem. The goal should be to figure out what we can do for the increased risk players – so that reactive tools like self-exclusion or blocked marketing are not required in the first place."
Playscan aims to create a sustainable and healthy gambling environment for the player. It provides software tools in the field of responsible gambling and corporate social responsibility towards the global i-gaming market – covering both online and land-based operations.
"Our mission," said Knighton, "is to create awareness about problematic gambling and administer information that can proactively help and develop a long-term and sustainable relationship between the operator and the player.
"Playscan is a solution that's designed to awaken players' curiosity and raise awareness about their own gambling behaviour. It helps players keep their gambling healthy by providing information about their actual gambling habits. The tool also serves as an easy hub for all available responsible gambling services offered by the operator – and provides invaluable information to the operator through its statistical management reporting about the status and the development of their player population."