Cineplex, a Canadian entertainment and media company, announced it will be opening a new Playdium location in Brampton, Ontario, replacing an Odeon cinema.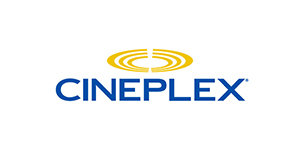 The 45,000sq.ft space will be reimagined to appeal specifically to teens and their families, offering affordable entertainment, dining and a place to celebrate special occasions.
The location will feature a selection of classic and new-to-market video and redemption games, as well as interactive experiences including virtual reality, bowling, rope courses and laser tag.
Movies will still be shown at the site as Cineplex plans to retain one of the Odeon's auditoriums.
Ellis Jacob, president and CEO of Cineplex, said: "It's a destination designed primarily for teens, Playdium will be a place where young adults and families can play together and also enjoy and share a freshly made meal."
Approximately two-thirds of the complex will be dedicated to games and attractions with the other third offering a range food and beverage options, including burgers, pastas, pizzas, poutines and deserts.
It will also have private rooms for birthday parties and special gatherings, as well as lounges for parents with views of the games floor.
The site's construction is scheduled to begin in September and is targeted to open in mid-2019.