Photo booths are almost unrecognisable in 2019. Dan Snook finds out why.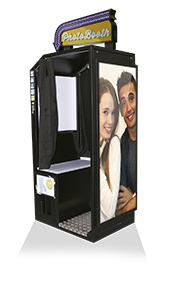 THEY'VE come a long way since 1925. The machines we all take for granted in pharmacies and supermarkets that we usually only pay attention to when we need a picture for an ID card or passport have had something of a makeover.
And that's the point. Just like the rest of the industry, which has had to keep pace with ever-accelerating times, those who manufacture photo booths have almost reinvented themselves to appeal to the masses who yearn for experience and immersion – it isn't just about a photo anymore, so much so that it hardly feels fair to call them photo booths.