Aiming to help out families struggling with the cost of living crisis, The Hideaway play centre in the Manchester borough of Trafford, has begun a "pay what you can" option for visitors.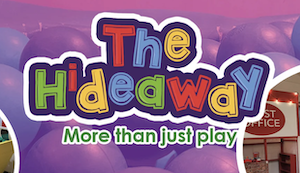 The Hideaway can be found at Trafford's Partington Shopping Centre, and is part of a local charity called Hidden Treasure Trust, reports the Manchester Evening News.
The decision coincides with new introduction of new attractions for The Hideaway, such as a make-believe vet and hospital environments where kids can practice their potential passions for the future.
Trafford Council, Trafford Housing Trust and the Hidden Treasure Trust are a few of the partners behind The Hideaway, with the chief executive of the charity, Ruth Lancey, expressing that: "Making the Hideaway a place for every family to access and enjoy has always been a priority, but the introduction of a 'pay what you can' policy will truly make it available for everyone.
"I'm so excited to open up our fantastic resources to all, and I'm confident that those who can donate more will choose to do so. We know it's a bold move, but at a time when so many families are struggling, I'm excited to do something different."
Visitors should note that donation for entry on Saturdays is a minimum of £5.
Pre-booking on the centre's website, thehideawaymanchester.com, is recommended to avoid any disappointment.