After the original version was burned down in 2018, the Europa Park in Germany, has relaunched its Pirates in Batavia, an eight-minute experience for visitors to what is the second largest theme park in Europe.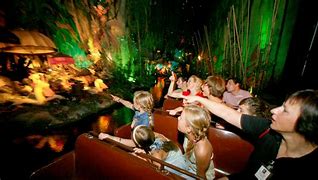 The ride has over 80 animatronic figures as it follows the adventures of Bartholomeus van Robbemond trying to track down the Fire Tiger and other targets, passing through shipwreck and jungle chases.
The park is in Rust, Baden-Württemberg, on the French border.