The recent SAGSE Panama event was a hit for Euro Games Technology, with the company reporting keen interest in the EGT range from visitors and a consolidation of its market position in the Central American country .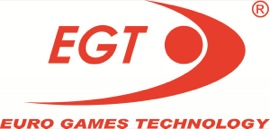 "SAGSE Panama is a relatively small show, but we enjoy it, as it creates private atmosphere to meet with operators," said Nadia Popova, director of EGT Panama.
"We were able to spend more time together and they could elaborate on their requirements and needs. This is of highest value to me and my team, showing us the proper way to be of best service to our customers," she continued.
"Currently EGT Panama is at its peak of growth, having established a strong sales and technical support network in the region. We owe most of that to our full commitment to the local market."
The P-42V St curved slot cabinet and the LTT touch roulette table with an automated wheel both proved popular with visitors to the EGT stand at SAGSE.
In addition, the contract between the company's office in Panama and the operator Codere has been extended to include the delivery of P-27/27 St and P-27/32 H cabinets, from EGT's Premier series.