InterGame is deeply saddened to report the death of Mohammed Salem Al-Mashad, the chief operating officer at Saudi based operator Abdullah Al Othaim Leisure and Tourism.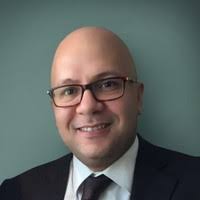 Based in Dubai, the Egyptian native was a well-known and respected personality in the industry, particularly of course in the Middle East.
A graduate of Alexandria University, Salem was the deputy general manager then general manager of fellow Saudi operator Al Hokair for over five years before moving to Al Othaim in 2015.
He passed away this morning, December 13, due to what are believed to be natural causes. He was 47. He leaves a wife and four children.
InterGame's David Snook commented: "I knew and worked with Mohammed Salem for over 10 years, notably on our Middle East special issues. I had nothing but respect for Mohammed who showed an acute awareness of what would and would not work in family entertainment centres. He was a strong character, but always scrupulously fair and always a gentleman. The industry is much the poorer for his passing. Our condolences to his family."