The Covid-19 pandemic may have scuppered Universal Studios Japan's plans to open its Nintendo theme park for the time being, according to the Business Times.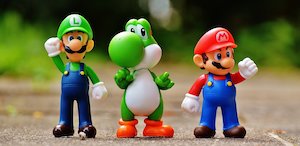 While there is as yet no official confirmation on the delay to Super Nintendo World as yet, the suggestion of sources close to the company is that the Osaka park, owned by Comcast's NBCUniversal, will finalise its plan later this week.
Construction of the park is said to be close to completion, though it could now be next year before it is open to the public.
It is six years since Universal Studios penned a deal to create a series of new parks based on Nintendo IP.