Despite lockdown disruption, laser tag forges on.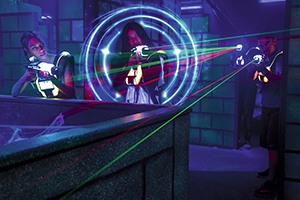 LASER tag is a sector of the industry that holds a special place in the hearts of those both young and young at heart.
It provides a fun, group-based activity for players of all ages, and would, under normal circumstances, be a lucrative anchor attraction for any number of FECs worldwide. The pandemic, however, has completely stifled out-of-home entertainment; the majority of the FEC-going masses worldwide have been kept indoors for the best part of two years, content only with solitary activities like home gaming/streaming services, with socialising taking the form of video calls.
The demand for a day out should now, theoretically, be sky high, but the damage done to a sector so heavily reliant on foot traffic could be insurmountable.
Read the full article in the September issue of InterGame
To receive every print and digital issue of InterGame, subscribe here