Entertainment merchandise company Numskull Designs is celebrating the 45th anniversary of the Space Invaders arcade game with a line of new cabinets.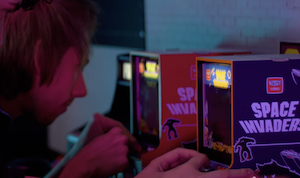 Space Invaders remains one of the most popular and famous arcade games of all time, created by Tomohiro Nishikado in 1978.
And now, the game takes on a new form, with a line of portable, quarter-scale cabinets by Numskull Designs. Eurogamer.net reports that the two games being released in this format are Space Invaders and Space Invaders: Part 2.
The cabinet replicas are 17ins high and are fully playable.