Novomatic Netherlands, which already has a portfolio of 19 arcades, has added one more with the purchase of the Five Stars Casino at s'Hertogenbosch. The location was acquired from the partnership of Frans Witlox and Paul Driessen.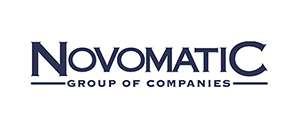 Robert Meijer, CEO of Novomatic Netherlands, said: "This acquisition fits our drive to expand our operation and enables further economies of scale to be realised. Through this acquisition, we now operate a total of 19 electronic casinos and see our workforce grow to over 300 employees – it's our ambition to expand further during 2017 to 30 electronic casinos."
Frans Witlox, who has a long history in the Dutch coin machine industry and who is the proprietor of two other locations in the Netherlands, said that Novomatic Group was the right choice for the new ownership.
"Novomatic can operate autonomously since it deploys the entire chain of activities to enable successful operation of electronic gaming machines (in-house development, sports betting, online gaming, etc.). After having enjoyed working in the operation of Five Stars Casino Den Bosch for over 20 years, new challenges on a personal level are emerging that can now be taken on," he added.