After more than 20 years in management positions within the Gauselmann Group, Thomas Niehenke is to end his activities at the company on May 31.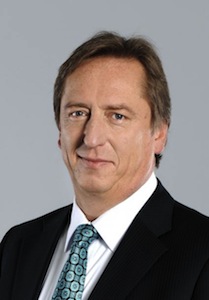 Niehenke played a leading role in expanding the arcade chain Casino Merkur-Spielothek before focusing on the international market as COO.
"We thank Mr Niehenke for his dedication to the company," said Paul Gauselmann. "He contributed to the fact that the recognition of our brand, the laughing Merkur sun, has increased both nationally and internationally and we are pleased that Mr Niehenke will in future be implementing his experience as advisor on behalf of our company."
Ralf Markmann will become spokesman for the management board of Merkur Gaming, focusing on the marketing of Gauselmann games systems globally.
Said Gauselmann: "We are sure of having gained an experienced specialist and top manager in Ralf Markmann to sustainably promote the further and systematic expansion of the international business, being a manager with decades of international experience in a variety of industries, the last being as member of the board for four years of the local company of Siemens in South Africa. We wish him all the best in this responsible position."