A new and unique business in specialised gaming industry consultancy has been launched by two former senior management personalities at the Gauselmann Group in Germany.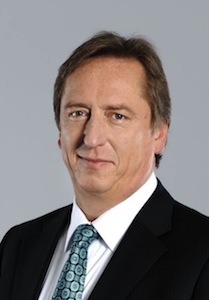 Solutions4Gaming has been set up to service the international gaming community by Thomas Niehenke (pictured) and Rolf Falke from a base in Germany, but with a global passport.
Between them, they have over 35 years of in-depth specialised experience in all aspects of the gambling industry.
Their departure from the Gauselmann Group in 2014 was co-incidental and entirely cordial with their former company. "We retain huge respect for the group," said Thomas Niehenke, "but for I think both of us, it was time to take up a new challenge."
Everything from market analysis for street operations, arcades, internet, casinos and sports betting, through to international market entry and financing, will be high on the menu for the new partnership and a team that they are building from a base near Hannover. Complete turnkey projects are also on the agenda, together with trouble-shooting projects, operational support, sourcing finance, location design, growth strategies through to assistance in buying and selling businesses.
They see the international market as very much their territory in the new venture.
"The German domestic market has its well-documented problems," said Niehenke. "It will certainly contract. I think some of the operators there will seek opportunities in other markets. And that is where we come in."
To read the full interview, pick up a copy of the forthcoming February issue of InterGame.