The most ambitious of Saudi Arabia's Vision 2030 projects, rich in entertainment and leisure attractions, Neom is to become the most competitive city in the world, according to Arab News.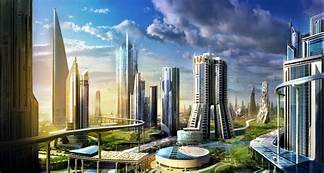 The newspaper said on Monday that the project, to construct an entire city to the most modern standards of infrastructure and support services, will be a free zone.
Nadhmi Al-Nasr, CEO of the Neom project, said the region would be semi-independent and will have its own laws and authorities. Al-Nasr was speaking at an online conference hosted by Nikkei, the Japanese media group.
The so-called giga-project, first announced in 2017 is a $500bn city planned to drive the diversification away from a reliance on oil. It will cover 26,500 sq. km of the north-west of the kingdom in the Tabuk region.