A new golf-kart track will be opening in Edison, New York, US, later this year.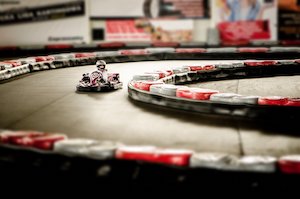 Supercharged Entertainment will be opening a new venue in New Jersey in early December, reports The New Jersey Herald.
The 131,000sq.ft space will be host to a total track length of around half a mile, featuring go-karts that travel up to 45mph.
Alongside the main attraction, Supercharged New Jersey will be host to a range of attractions, including 19 axe-throwing lanes, a VR zone, drop-and-twist tower, an arcade with 140 games, bumper cars and F&B amenities with a restaurant and bar.
Guests will be able to book reservations for the track from about a month before the venue opens.