The Kinepolis' Jaarbeurs cinema in Utrecht, the Netherlands, has added Mediamation's MX4D theatre to its offering.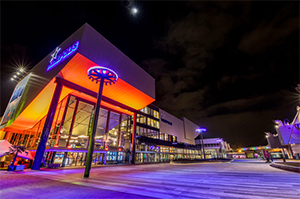 The seats are designed to be comfortable so the viewer can become immersed in the pneumatic movement. A patented armrest delivers additional effects to each seat.
Howard Kiedaisch, CEO of Mediamation, said: "This is the first location we have done with one of the greatest theatre circuits in the world, Kinepolis. We look forward to more in several countries. Its cinemas are stunningly beautiful and are on the cutting edge of technologically."
This is the first of several Kinepolis based MX4D locations as part of a recent deal.