Austrian parks and attractions supplier Sunkid has come up with an innovation for outdoor locations.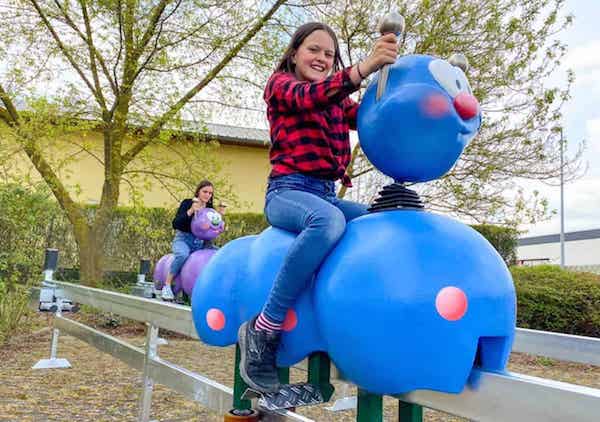 The Sunrider asks kids to use their muscle-power to propel their "horse" along a track. The operator has a choice of a mustang, a rabbit or a caterpillar as the device upon which the rider sits…indeed, the company is open to ideas for the device.
By pulling and pushing hand levers the vehicle moves forwards and backwards on the rails as fast as the rider is able to propel it. In an ideal situation two tracks would sit side-by-side to encourage competition.
The ride is 20m long; no power connection is needed and it requires no supervision. Battery-power and/or coin operation are options available. One set is already working at the Erlebnispark Steinau in Germany and two more projects are already planned, in Germany and Denmark, for later this summer.