Steve Murray has taken an equity stake in Storm Games, the Shropshire, UK, based games software development company, and, together with managing director Richard Sheldon, plans to see the company escalate its business rapidly into fresh territories.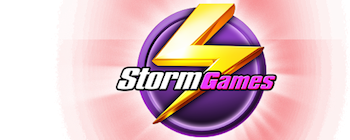 Murray, who has been in the AWP industry for over 35 years, will be able to apply a great deal of experience to the Storm Games business, which was founded by Sheldon in 2003.
"The intention is to take Storm up several levels," said Murray, "but at this stage I am only an investor. We want to see the business enter new sectors and spread rapidly into the international market."
Storm has until now concentrated on developing software for several of the UK machine categories, including C (AWPs), B4 (club machines) and B3a (private members' clubs).
Storm's immediate priority is to change the company name and branding to Storm Gaming Technologies, to better reflect the company today and its future intentions.
A full interview with Steve Murray and Richard Sheldon with their aspirations for the company, will appear in the January issue of InterGame.