Cool Crest Miniature Golf, in the city of San Antonio, Texas, is open again.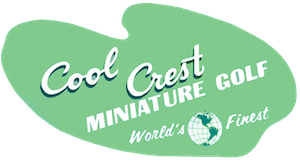 Said by the San Antonio Current to be a "mainstay" of the city's Deco District, the popular mini-golf location had been shut for refurbishment since November 2022.
Cool Crest is said to be one of the oldest operating mini-golf attractions in the US, having opened in the 1920s.
Recognising its rich history and cultural significance, San Antonio's Historic and Design Commission voted in 2009 to designate Cool Crest a historically significant site. The following year, the city's Zoning Commission and City Council unanimously approved the rezoning of the golf course as a historically significant property.
Reopened also is the 3,000sq.ft adjoining Metzger Biergarten, where golf enthusiasts can take a break with F&B refreshments such as locally produced beer and wine as well as frequent live music.