The latest recruit to membership of MENALAC, the Middle East trade association, is Moviemex3D, the simulator developer.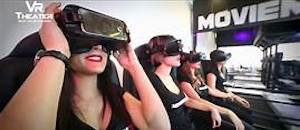 The Italy-based company designs and builds 5D, 6D and 7D cinema, simulators, interactive multi-sensory, VR rides and other attractions.
The company is based in Verona and has been in business for 20 years, with installations in over 40 countries to its credit.