Monkey Hammer, available from Harry Levy Amusements, is currently the number one whacker in the UK, according to the company.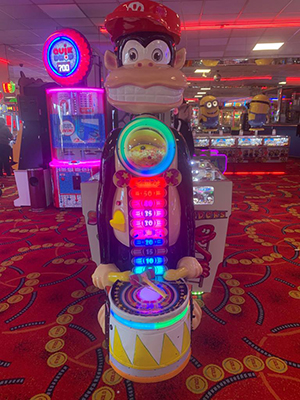 The eye-catching game pays out redemption tickets and also awards sweets and lollipops to players.
Players have to hit the button with skill to stop the lights on the right box to win tickets or sweets.
"This game has a simple premise, players love light stopping, they love whackers and of course – who doesn't love sweets?" said Matthew Deith, director of Harry Levy Amusements. "This winning combination has seen Monkey Hammer become the 'hit' of the season, especially at seaside arcades."