The US has joined many other countries of the world imposing a fresh lockdown in face of a rising incidence of Covid-19.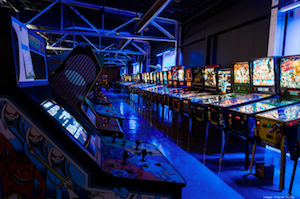 With the lockdown comes the inevitable closure of many attractions, FECs and entertainments.
US trade magazine Replay reports that big cities such as Chicago, Detroit, Seattle and Philadelphia have closed down bars and other gatherings.
But it isn't all bad news; there are some reopenings and even some fresh innovations and launches. The publication reports that there is a new Nashville arcade bar opening this week called the Game Terminal Super Arcade and Bar. It is an 18,000sq.ft entertainment centre in South Nashville.
As is usual for such venues, it mixes retro-arcade games with a bar and food. It has over 200 games, many of them pinball machines.