A mini-golf course themed around street food, DJs and graffiti is set to come to Leeds, UK later in the year.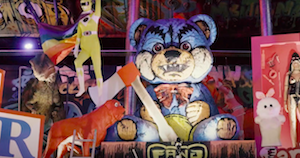 Golf Fang will to open in Kirkstall in the autumn and will feature 18 holes decorated with artwork.
Each hole will have a unique theme such as buses, pubs and film studios.
Part of Big Fang Collective, it is the sixth location in the UK joining Birmingham, Newcastle, Liverpool, Sheffield and Glasgow.
Founder Kip Piper told the Yorkshire Evening Post that the new venue features some of the company's most popular experimental elements as well as a few new courses.