Mini-golf has been the saviour of England's Brighton Pier in the period immediately, following the recent lockdowns in the UK.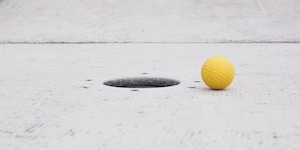 The Brighton Pier Company has reported that demand for mini-golf has driven a rebound in sales for the company.
Sales rose by just over 30 per cent since the end of the Covid-19 restrictions in England, the company said.
The figures are for the half-year to December 26, compared with the same period of 2020. The company operates a number of 18-hole indoor adventure golf venues, mostly in shopping centres, under the Paradise Island brand.
Sales for the period are now expected to top £22.7m, a rise of 177 per cent.
The company operates the Palace Pier at Brighton, 12 bars and eight mini-golf venues, plus the Lightwater Valley theme park in Yorkshire.