Mini-golf courses at a UK beachside resort are coming together for a summer event.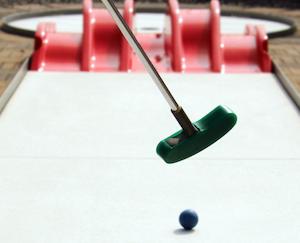 Nine courses in Great Yarmouth are joining forces for the competition, which will begin on May 14 – National Miniature Golf Day – and run until September 21.
Players will sign up online, with each course played qualifying as an entry into a draw with a holiday as the top prize.
The idea came from mini-golf fans Richard and Emily Gottfried, who have been travelling around the UK since 2006 trying to play every course.
Winners will be chosen at random at the end of the summer.