Putts & Pins is a new tech-infused mini-golf, duckpin bowling location which has opened in a shopping mall in West Des Moines, Iowa.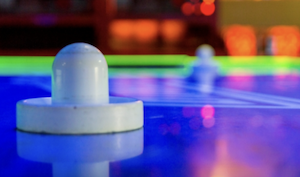 The '80s and '90s pop-rock inspired venue has two separate nine-hole courses which track players' balls and give points for trick shots and speed before making it into the hole, reports axios.com.
Players can also scan in their putters to keep track of their scores and time.
The location also features duckpin bowling lanes.
F&B is available with a full American food and drink menu and there is an arcade.
A private event space is available to rent with its own six hole mini-golf course, two bowling lanes and bar space.