The two big Middle East trade shows, DEAL in Dubai and the Saudi Entertainment and Amusement Expo (SEA), have pushed their dates back to May-June, 2021.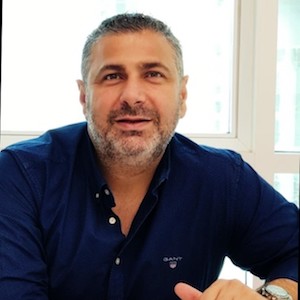 DEAL, which was due to be held in the World Trade Centre in Dubai in March, will now be held May 17-19, it has been confirmed by the organisers, International Expo-Consults.
SEA will move from its February 1-3 slot to June 1-3, working out just after DEAL instead of just before as it has in the past couple of years.
SEA will be catering for a huge new market, with the rapid expansion of the Saudi Arabian amusement and attractions industry. The show, to be held in Riyadh, will be full of suppliers hopeful that their products will find favour for the many new projects that are emerging from KSA.
Show organiser, Sarkis Kahwajian of DMG Events, told InterGame: "The SEA expo visitor target audience is purely geared towards the kingdom and we have chosen the dates that best accommodate them as well as our exhibitors. Having run events in the kingdom for over a decade, we understand how important the timings for events around the holy month of Ramadan can be.
"This year, Eid Al Fitr, which is the celebration after Ramadan, falls on May 15 and most Saudis tend to take their holidays for an additional week or 10 days before returning to work. Our June dates are geared towards getting the maximum amount of visitors to the show, as most Saudis will be returning to work a week before the SEA Expo."
Kahwajian said that when his team chose these dates, the neighbouring DEAL show in Dubai was scheduled to run on March 21-23, giving SEA exhibitors ample time to take in both events.
"As the pandemic continues to dictate when we can and can't run events, we find that the shows run a little closer than ideal, but feel that they will both be great successes," he added.
"There has been a hunger building in the market to get back to business and face-to-face meetings are more important now than ever, particularly in a place like Saudi where people want to see the products and look the person they will be dealing with in the eye and shake their hand. Even though shaking hands might be a bit of a bonus these days, in principle everything still holds true."