Pay-to-play amusements company Megatouch is reportedly closing production after 35 years in the industry.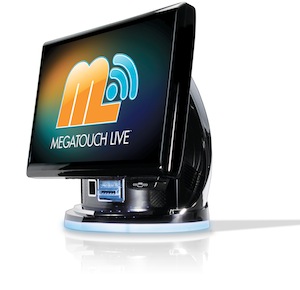 According to Play Meter, the Pennsylvania company is to cease development and production of touchscreen terminals and associated software. This means the discontinuation of Megatouch Live, the ML-1 terminal and ION software updates.
Megatouch is to continue to provide limited technical support, in order to honour the warranty period of up to three years on certain products. Parts will also be available from Megatouch and from distributors.
CEO Mike Mass told Play Meter that in the next few months there will be a number of activities taking place to "wind things down correctly."
"A fairly significant number of employees will remain for the next few months and it will dwindle down to a handful of people for technical support moving forward," he said. "There will be a Megatouch office going forward indefinitely to support our customers for some time. However, there will be no staff members going to AMI Entertainment. The two companies have been separated and have operated independently."
The lease on the company's current office ends at the end of the month but another is now being leased. Staff remaining with the business will continue the company's Tournamaxx system for tournaments and technical support, while the Rowe changer division will remain a part of Megatouch within the new location.
Added Maas: "My intention in everything we do is be good to our employees and to our operators. I would like to set an example for the industry. It's not a good day when we have to shut down a business that has been serving the industry for so long. We are explicitly spending money to do it the right way and not the wrong way."