The Pinball Hall of Fame in Las Vegas is to move a new site close to The Strip. A one-storey, 26,000 square foot building will go up on Las Vegas Boulevard South.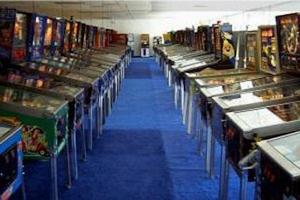 It will be about three times the size of the Pinball Hall of Fame location close to the University in the city, says Tim Arnold, the founder of the Hall of Fame. He told the local daily newspaper that the current arcade in East Tropicana has around 250 machines, but he wants to operate between 600 and 700.
He hopes to have the new site open towards the end of next year. Arnold said that Vegas had an emphasis on high-end hotels and spas, but the city, he said, was built on tourists "to come and blow a few bucks and then go home." He sought something for tourists that is more cost-friendly.