A shopping mall and retail area will form part of the US$125m Fujairah Business Centre in the UAE emirate.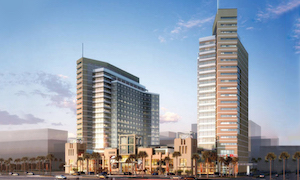 The project is being developed by Al Taif Investment and is on track for opening in June 2020.
Al Taif is a joint venture between Dubai Investments and Fujairah Investment Establishment, part of the Fujairah Government. The Business Centre will cover nearly 100,000 square metres and will have a 19-storey office block and similar sized hotel and apartment tower.