The popular multifunctional FEC franchise Main Event is opening its new location in the city of Beaumont, Texas, US this week.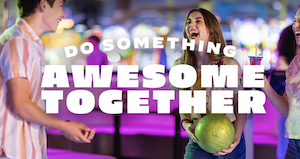 The grand opening will take place at noon on Friday, February 3, affording the city a whole new range of entertainment options.
The first 200 people in line for the venue's opening are in for a treat, as they are set to recieve a whole year of free laser tag goodness, reports Beaumont Enterprise.
With options such as tech-infused bowling, an arcade and F&B refreshments from its own restaurant and bar, the new Main Event venue for Texas should be a hit as it brings the company's versatile array of entertainment options to the region.