This year's IAAPA Expo in Florida, US, is now just a little over a month away.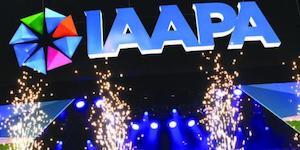 Between November 15-19, the biggest entertainment expo will be held and companies are getting ready to show off their innovations after a stagnant period caused by the Covid-19 pandemic.
One of the companies that will be present at the IAAPA Expo is Magnetic Cash, of Argentina, which will be displaying its new self-service kiosk that allows FEC operators to manage any small or medium operation with no need for employees.
Martin Reynoso, sales manager at Magnetic Cash, said: "Our last participation in a face-to-face event, Amusement Expo 2021 last June in Vegas, was crucial because this shows us the quickest recuperation of the industry after Covid-19.
"However, IAAPA Expo 2021 will show us how the entertainment industry was affected by the pandemic. Personally, we are very anxious to be back and present our new self-service kiosk."