Laserforce International's patent application on an entitlement validation system for laser tag games has been granted by the US Patent Office.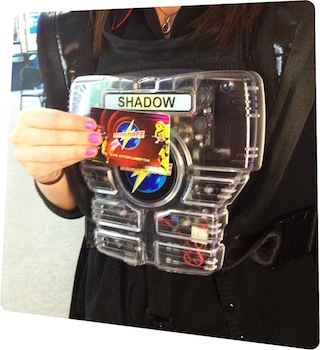 This patented feature integrates laser tag vests with a cashless ticketing system that prevents theft and fraud from players and staff stealing and giving out free games. It goes even further by allowing all the other games and attractions inside the FEC to be integrated under the same cashless ticketing system.
It uses the latest RFID technology and an integrated POS system to load laser tag games onto Proxicards, equal to the amount that has been paid for at the point of sale. When players use their Proxicard to activate the vest, the Laserforce system checks whether there are credits to play laser tag. If there is, the vest activates and a credit is automatically deducted from the Proxicard. But if not, the vest doesn't activate and the player must report to a Laserforce staff member.
This industry-exclusive feature marketed as Combined Force can be incorporated into any Laserforce package.