The latest Tridom, an FEC aimed at older children and teens, has been been unveiled in the Indian city of Hyderabad.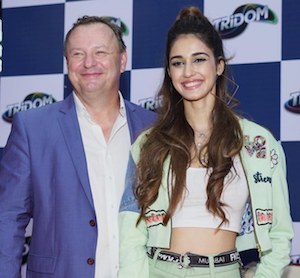 The Sarath City Capital Mall is home to the new destination that covers 70,000sq.ft of space and features state-of-the-art indoor rides and interactive games.
Citymax Hotels India, part of the Landmark Group, and one of India's leading multi-faceted leisure and amusement firms, operates Tridom in India and the Hyderabad location is the latest addition to its leisure portfolio. The move marks the first indoor adventure park of its kind in India and is set to be a major draw for visitors to the newly developed mall.
"Tridom will quite literally become a unique amusement experience in India," said Silvio Liedtke, CEO of Landmark Leisure. "Tridom is a world of fun and thrills, a complete family experience that will ramp up the fun quotient in the mall.
"It is the latest addition to our amusement offering, which includes Fun City in India and continues our commitment to constantly deliver quality facilities with great value at their core."
Tridom's amusement arena houses a variety of redemption and novelty games, large thrill rides down to kiddie rides and an active play zone area, which can accommodate 300 guests. Attractions at Tridom include the Air Racer and Drop & Twist, Disk'o 16 and Bumper Ring rides, as well as a Paradrop VR installation from UK provider, Frontgrid. Landmark's India business head, Tarun Rangwani, said: "In our way of spreading happiness, we are creating benchmarks for the leisure and amusement industry. Be it in terms of quality, customer centricity, employee engagement and relevance for the market, we always strive for the best."
Image: Silvio Liedtke, CEO, Landmark Leisure with the popular Indian actor Disha Patani at the launch of Tridom Hyderabad.