Mumbai, India, is the next stop for LAI Games and the promotion of its new games for 2020. The city is the setting for this year's IAAPI trade show, from February 26-28.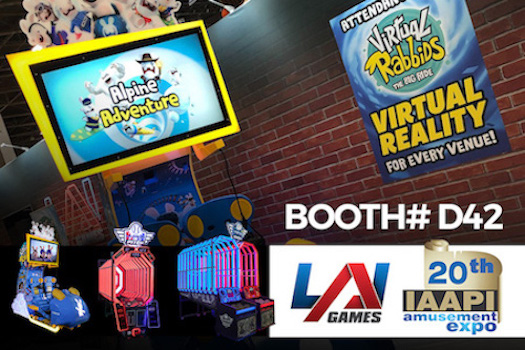 The new games on display will include Hyperpitch, a single or double-player ball-pitching game where players throw at the bullseye in a contest of speed vs accuracy.
Virtual Rabbids:The Big Ride and Hypershoot, two award-winners, will also be on show.
The former in its latest format is the huge-hit game providing virtual reality without the necessity for a staff-member to be on hand. An innovative arcade basketball experience which includes a simlar Hyper tunnel to its pitch sibling, Hypershoot will complement the games on the booth.