If elected to government, the Labour party has promised to pass legislation that will give councils the power to ban fixed odds betting terminals.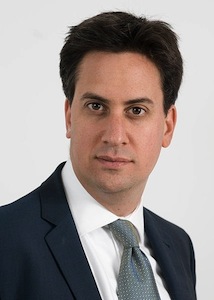 Labour leader Ed Miliband is setting out proposals under which local authorities will be given the right to decide to stop the spread of FOBTs, cut their number or ban them completely.
Currently UK betting shops are an A2 use class (financial and professional services), which means that one can open in any premises that used to be a bank, building society, estate agent or employment agency without requiring planning permission. Labour would legislate to put betting shops in a separate use class so that councils can use planning powers to control the number opening in their area.
Under the present law, local authorities currently grant licences for betting shops but have no powers to restrict the number of FOBTs. Labour said it would modify the Gambling Act to give councils powers to review betting shop licences in their area and retrospectively reduce the number of machines in existing locations.
It would also legislate to increase the time between plays of FOBTs, requiring pop-up messages and breaks in play in an effort to tackle the "harm" it suggested they cause.
Labour's proposals follow decisions taken by several councils to adopt anti-FOBT stances. Liverpool, for example, voted in favour of urging the government to implement a ban on the machines in betting shops.
Earlier this month, parliament voted in favour of the government stakes and prizes proposals, despite opposition from Labour MPs. The changes outlined in the triennial review raise the jackpot for Category C machines from £70 to £100 but do not include any amendments to the stakes and prizes for fixed odds betting terminals. There have been calls to reduce the stake to £2, but the government's proposals were passed by a margin of 322 votes to 231.
Labour MP Tom Watson, who has been pushing for FOBT stakes to be changed, described the vote as a "missed opportunity."