Having established a formidable reputation in the field of mobile and digital top-ups, electric vehicle charging, vending and arcade gaming, UK provider Kwikpay has now introduced contactless payments for the amusement industry and it will be showing off what it can do at the Autumn Coin-Op Show in October.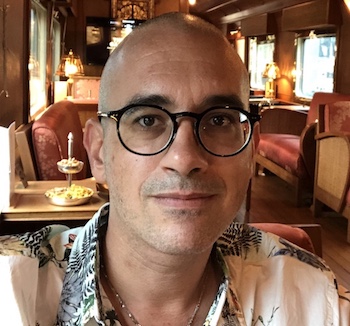 Kwikpay's platform is designed to offer arcade and kiddie ride operators the ability to make the move into cashless without, it says, "breaking the bank."
The equipment the system uses features an easy to install plug and play device that can be fitted without any cuts, modifications or damage to machines. Operators can continue to accept cash on their machines along with an option to accept contactless, tap and go payments.
Kwikpay also allows operators to offer loyalty and reward points collection, peak/off-peak pricing and other promotions to their customers.
The smart system comes with an advanced telemetry system, which provides key analytics on cash transactions and machine downtime alerts. All of this useful data can be accessed from a dashboard anytime, including from remote locations.
"Our platform features the option for operators to enable their customers through an app on both iOS and Android, in addition to the contactless option without any change to their machines," the company told InterGame. "This offers its customers a complete digital option as well.
"The opportunity for a greater understanding between operator and end users is enhanced with the data provided by the Kwikpay system. Leveraging the information in this way paves the way for bespoke bundled products and promotions to be designed specifically for individual clients.
"Most operators offer some food and beverage options at their locations and Kwikpay can enable F&B offerings to also go on the same app, thereby allowing operators to offer revenue-increasing promotions to their customers.
"The operators can offer a pre-order facility for food and beverages to their consumers and let them know when their food is ready for collection. This allows the operator to focus their efforts on food preparation, reduce queues at their cafes, offer meal deals and promotions to encourage loyalty and increase their sales.
"In short, the technology converts any traditional cash and coin amusement gaming or ride machine into contactless and cashless units in no time and without heavy investment. Reduction in the costs associated with cash handling while improving their customer offering is the bottom line."
Kwikpay's solutions can be found on stand 147 at the Autumn Coin-Op Show from October 1-2, at Olympia, London.