Harry Levy Amusements has introduced an app-based cashless payment and customer interaction system from Kwikpay into its Southsea Pier arcade.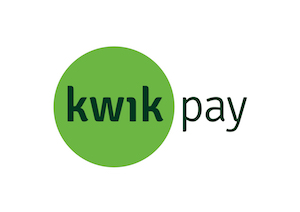 Southsea is the first Harry Levy location to go cashless, with other arcades across the UK to follow. Kwikpay allows customers to make digital payments for rides and amusement machines using stored cards, Apple Pay and Google Pay. In addition, they can benefit from promotions and offers when using the app.
With Kwikpay's Plug and Play solution, Harry Levy has converted all of its amusement machines at the Southsea location to accept cashless as well as cash payments, without any hardware changes. The operator will also benefit from Kwikpay's management dashboard with information on real-time sales, machine performance, run promotions and discounts, cash vs cashless transactions and more.
Matthew Deith, director at Harry Levy, said: "Kwikpay is offering a complete platform for the amusement industry to go digital; this felt like an essential partnership. Kwikpay has enabled 50-plus machines and we are excited to see customer engagement and to use their management tools. Personally, I am amazed at the speed at which any of our amusement games can be started through the Kwikpay app."