A KidZania children's adult-play entertainment and education venue is planned for a huge new development adjoining Hong Kong International Airport.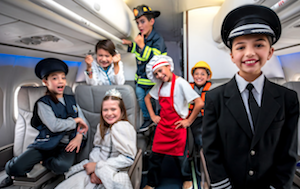 New World Development has revealed a US$2.58 project named 11 Skies, a retail, dining and entertainment complex with 3.8m sq.ft of which 5709,000 is designated for entertainment facilties.
The latter will contain a KidZania venue – the 28th in the KidZania global chain – opening in 2023 and designed for children aged between one year and 14.
Also planned is a SkyTrack, the world's longest indoor and outdoor karting track.