The Italian amusement centres business is continuing its campaign to have ticket redemption accepted throughout the country after several regions recently banned them, considering them a "gambling device."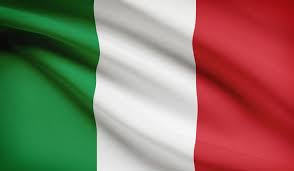 As a result, a number of senior arcade operators in Italy distanced themselves from the gambling machine market and even withdrew from the annual AWP-dominated Enada trade show.
Instead they held their own, dubbed FEE, and have taken on a university to provide an in-depth study of ticket redemption to independently exhibit that it is not gambling.
Last week, in concert with the national trade association, SAPAR and other interested trade bodies, including the new association ASGI, met in Rome to discuss progress. Euromat had a delegation there.
The meeting heard that the first phase of the research, "Behaviour of Users of Games With and Without Ticket Redemption," by the University of Rome will be presented on March 12. Euromat has called one of its meetings to co-incide with that presentation, taking place at the start of the Rimini amusement expo.
With France also banning ticket redemption, this has become a major topic for Euromat and it wants to tackle both of these markets. Representatives of most of the major trade associations in Europe, including Germany, the UK, Croatia and the Netherlands are taking part in the talks.
Alessandro Lama, spokesman for one of the trade organisations involved, Consorzio FEE, said: "European policy on ticket redemption must be a common one. This project will be repeated in Rimini with the presentation of the first phase of the study conducted by the university.
"Today the importance of monitoring the rights of children attending arcades and those of the entrepreneurs in the sector, all need legislative certainty to operate in a clear and healthy market. This is being highlighted. It is the sector itself that must assure the quality of the offer with a controlled and protected environment."