The May 2021 issue of InterGame magazine is now available in digital format, viewable directly from your devices.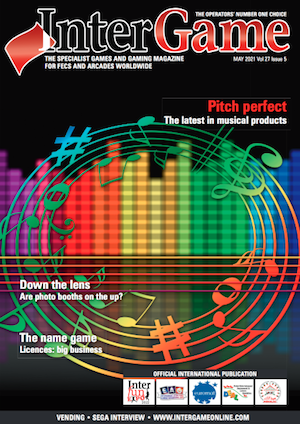 In this issue, we take an in-depth look at the market for licences, with a rundown of the way popular brands can give products that competitive edge. Also in this issue is a feature on vending, with an analysis on the prizes themselves and how they are dispensed, as well as discussions on the increasing prevalence of photo booths and the latest in musical products like dance machines and jukeboxes.
Click here to read InterGame's May issue.
Our June issue will include a feature on the ever-evolving bowling sector, with the concept of the bowling entertainment centre introducing additional attractions to the traditional setup. Also included will be a feature on the importance of high-quality F&B, with the POS systems that deliver it, as well as an update on the Asian market and a rundown of the latest in competitive games.
To be included within this issue's features or to promote your company, contact us at [email protected]