Arcade and FEC operators learned new ways to counter theft and scams through the "Beat the Cheats" panel at IAAPA Expo in Orlando this week.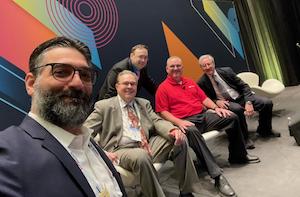 Jason Mitchell, Intercard's customer success manager, appeared on a panel and the event drew a large crowd of operators eager to get an inside look at how to prevent losses of revenue and merchandise from dishonest players.
Arcade veteran Eric Weigand developed the session, which shared ways to protect an arcade business from those seeking more than their fair share. Panelists provided insights from the points of view of installers, game makers, payment specialists, and arcade operators.
Topics included how to identify and address potential weaknesses in games and in operational procedures and methods to detect and reduce theft from guests and employees. Common scams were described, and suggestions given on how to monitor social media to stay ahead of fast spreading new threats.